Taking INQOVI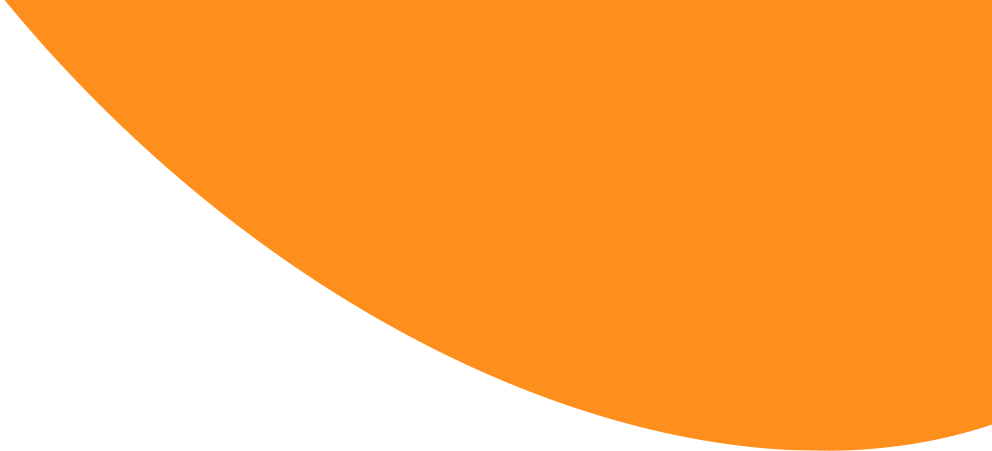 How should I take INQOVI?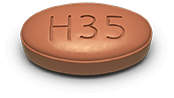 INQOVI tablets contain 35 mg of decitabine and 100 mg of cedazuridine.
Tablet shown is not actual size. Actual tablet size is 7.94 mm x 14.29 mm.
Take 1 tablet, by mouth, once a day for the first 5 days of each 28-day cycle. INQOVI tablets should be taken on an empty stomach, at least 2 hours before or 2 hours after a meal. After 5 days of treatment, you do not need to take INQOVI for the next 23 days. Take INQOVI one time a day at about the same time each day.
If you miss your dose by more than 12 hours, skip that dose and extend your cycle by 1 day
To reduce risk of nausea or vomiting, your healthcare provider may prescribe an anti-nausea pill to take before each dose of INQOVI.
INQOVI cannot be substituted for IV-administered decitabine within the same cycle. If you are switching from IV-administered decitabine to INQOVI, talk to your healthcare provider about starting INQOVI at the beginning of your next cycle.
It may take 4 or more cycles before INQOVI has an effect on the condition. Your blood cell counts may change within the first 2 months.
Your healthcare provider will take blood tests before you start treatment with INQOVI and again before each 28-day cycle to check how well the treatment is working. If your blood counts are low, your healthcare provider may need to give you antibiotic medicines to prevent or treat infections or fever.
If you get certain side effects, your healthcare provider may tell you to:
Reduce the number of days you take INQOVI per cycle
Temporarily stop taking INQOVI
Completely stop taking INQOVI
How should I store INQOVI?
Store INQOVI at room temperature between 68°F and 77°F (20°C and 25°C)
Do not store INQOVI outside of the original blister pack (plastic sheet containing pills)
Talk to your healthcare provider about how to safely dispose of INQOVI
Keep INQOVI and all medicines out of the reach of children.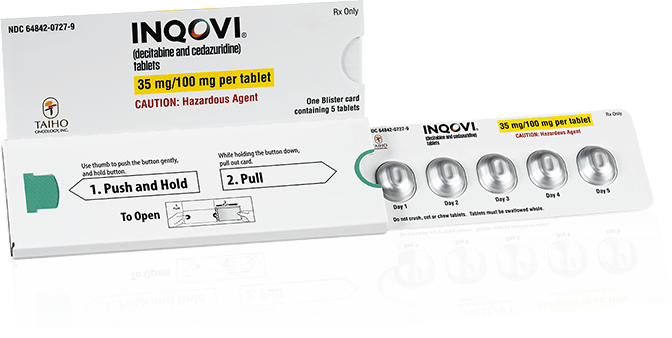 DosePak is 7.35 in x 2.45 in.

What do I need to remember when taking INQOVI?